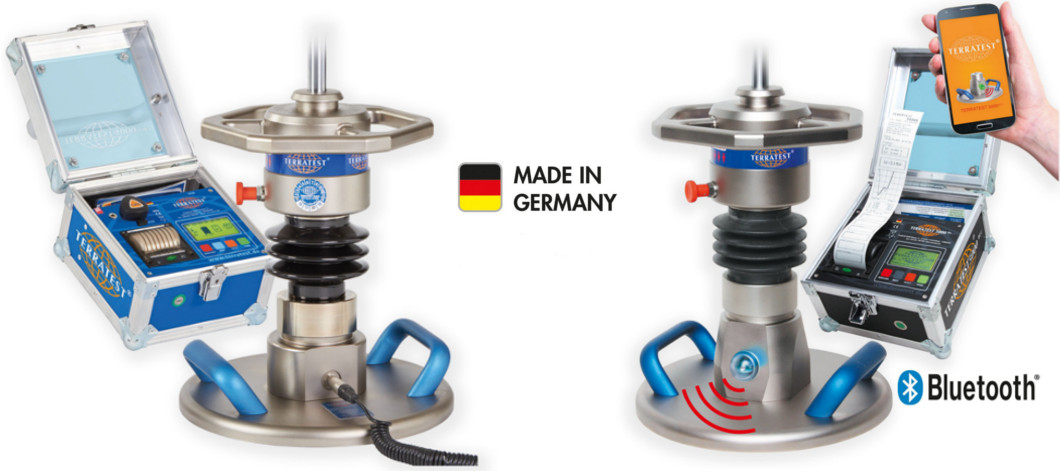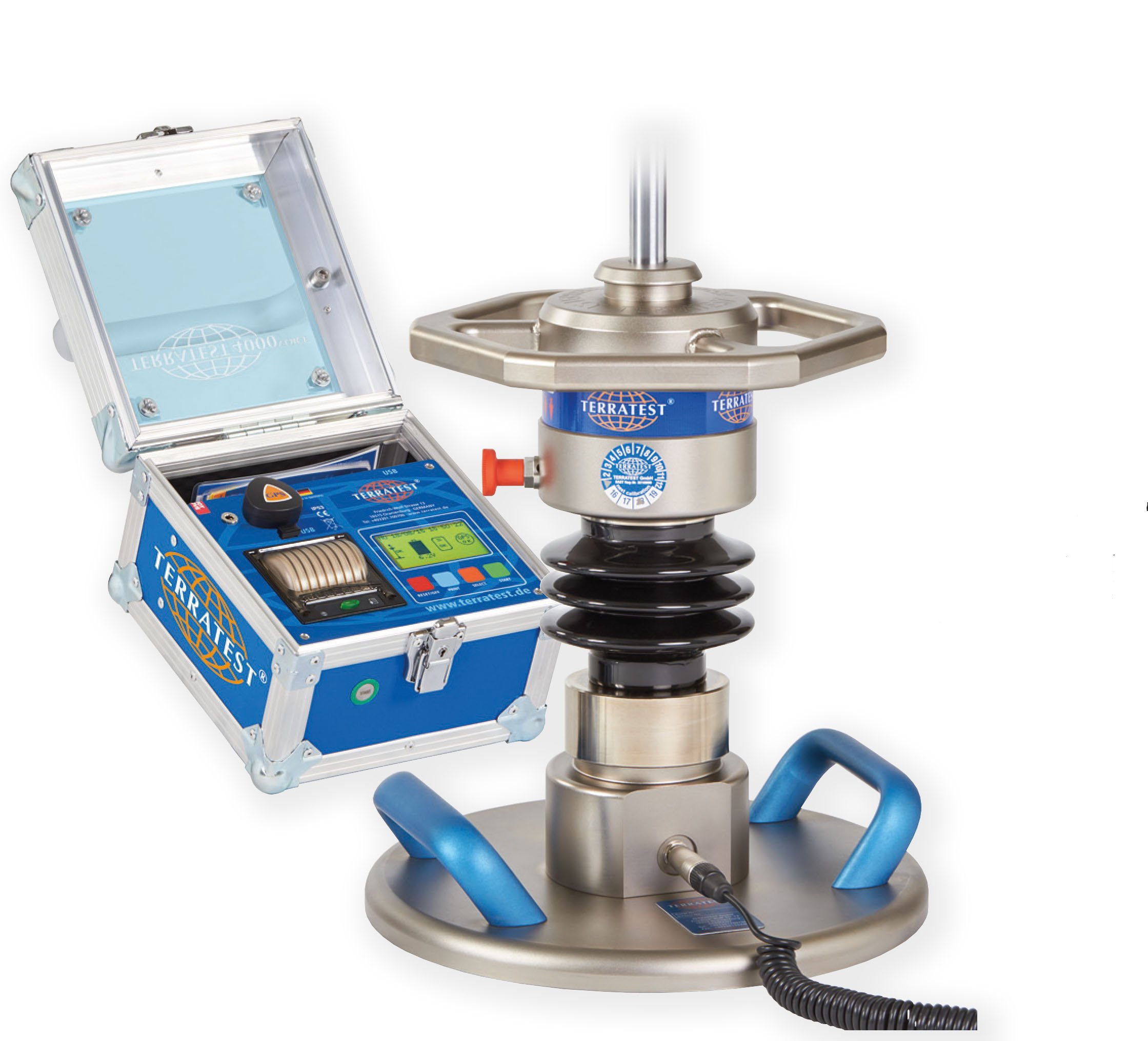 Light Weight Deflectometer with Cable
TERRATEST 4000 STREAM
Light Weight Deflectometer TERRATEST 4000 STREAM with full equipment at an unbeatable price/performance ratio.  The cabled device already disposes of all imaginable features like rechargeable power battery, printer, USB interface, graphic display and voice navigation.
Since the measurement computer is accommodated in the weatherproof electronic box ROBUSTA and controlled by an external button, reliable protection of computer and printer against dust and environmental influences is ensured.  This fact represents a clear benefit when working directly at the construction site.
Light Weight Deflectometer TERRATEST 4000 STREAM is made in Germany and has proven its excellent quality in thousands of applications all over the world.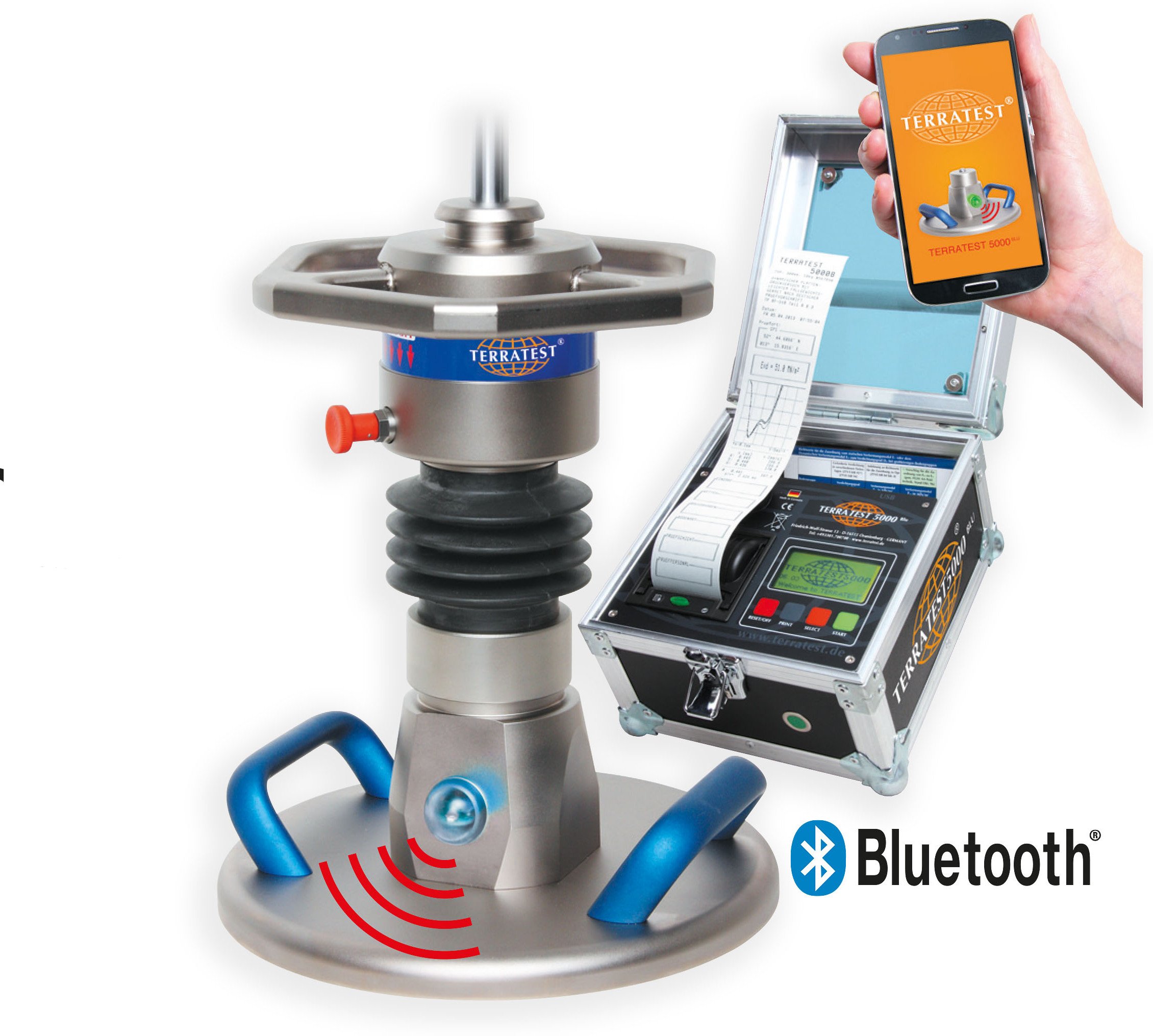 Light Weight Deflectometer with Bluetooth®
TERRATEST 5000 BLU
Light Weight Deflectometer TERRATEST 5000 BLU with full equipment and Bluetooth® technology, enabling users to initiate cable-less transmission of test results. This instrument comes complete with all features known from our TERRATEST 4000 STREAM model, but the measuring results are sent directly from the load plate to the measuring electronics or to a smartphone or tablet. Test will be performed without cable.  As this instrument can be controlled directly via smartphone/tablet itself, the presence of the measuring electronics on site is even not necessary.
Note that TERRATEST® is worldwide the first manufacturer able to offer a light weight deflectometer with Bluetooth® technology and Android APP.