Mobile testing sytem – No heavy carrying!
CARRELLO trolley is designed for comfortable testing all over your construction site. CARRELLO supports an easy handling of your TERRATEST equipment without carrying the 35 kg device by hands. The complete equipment is hooked up under the angled handles of the plate and hauled across the construction site.
The test procedure can be done quickly by a single person in less than two minutes. It does not need any counterweight unlike the static load plate test which requires at least 30 minutes of time and can only be carried out using a counterweight like a truck, excavator or a steamroller – which is why it is extremely difficult to execute the static load plate test in areas that are hard to access like utility trenches. Due to its complicated procedure and the complicated calculation method of the test result, the static load plate test is usually only being performed by testing laboratories. This often causes a certain waiting time during which the construction company has to stop the construction works until the testing laboratory is doing the test.
Thanks to CARRELLO the handling of TERRATEST® equipment will become easy and comfortable, even across long distances!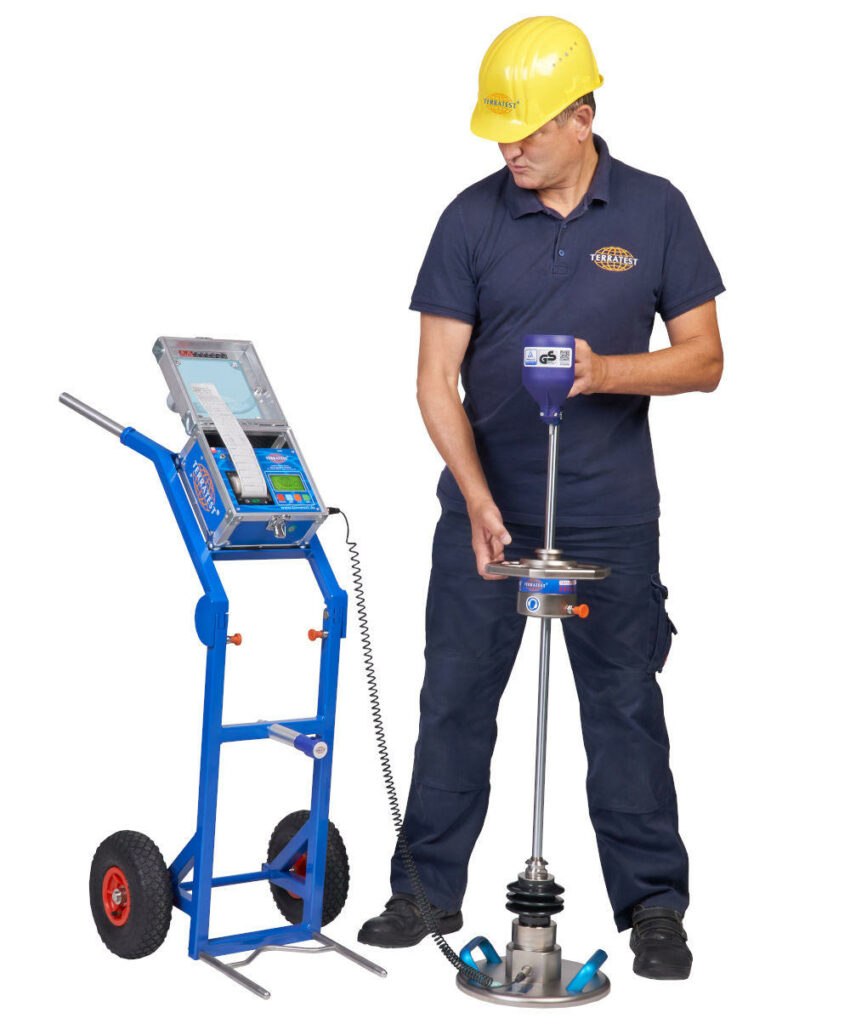 Mobile testing, even on large construction sites
No need to carry the three components
Your equipment remains permanently connected and ready to use
Electronic equipment at waist level for convenient operation
CARRELLO easily assembled for space-saving transportation
MADE IN GERMANY