You get the result in only 2 minutes
Soil compaction test with TERATEST 4000 STREAM and TERRATEST 6000 BLE is the ideal test method for construction companies because you get the result immediately after 2 minutes. With our Lightweight Deflectometer your own staff can do soil compaction test on site. Forget paying high bills of external laboratories. You don´t need a loading vehicle as a counterweight and you can do tests even in areas hard to access. Checking the natural soil before construction begins, will help to avoid damages. 
Soil compaction test can be made across the entire construction site in minutes at no additional costs. Optimize your compaction work, saving time and money every day!
Soil compaction test with your own staff
No more bills for external laboratories
No more waiting for laboratory service
No counterweight
No STOP of your construction work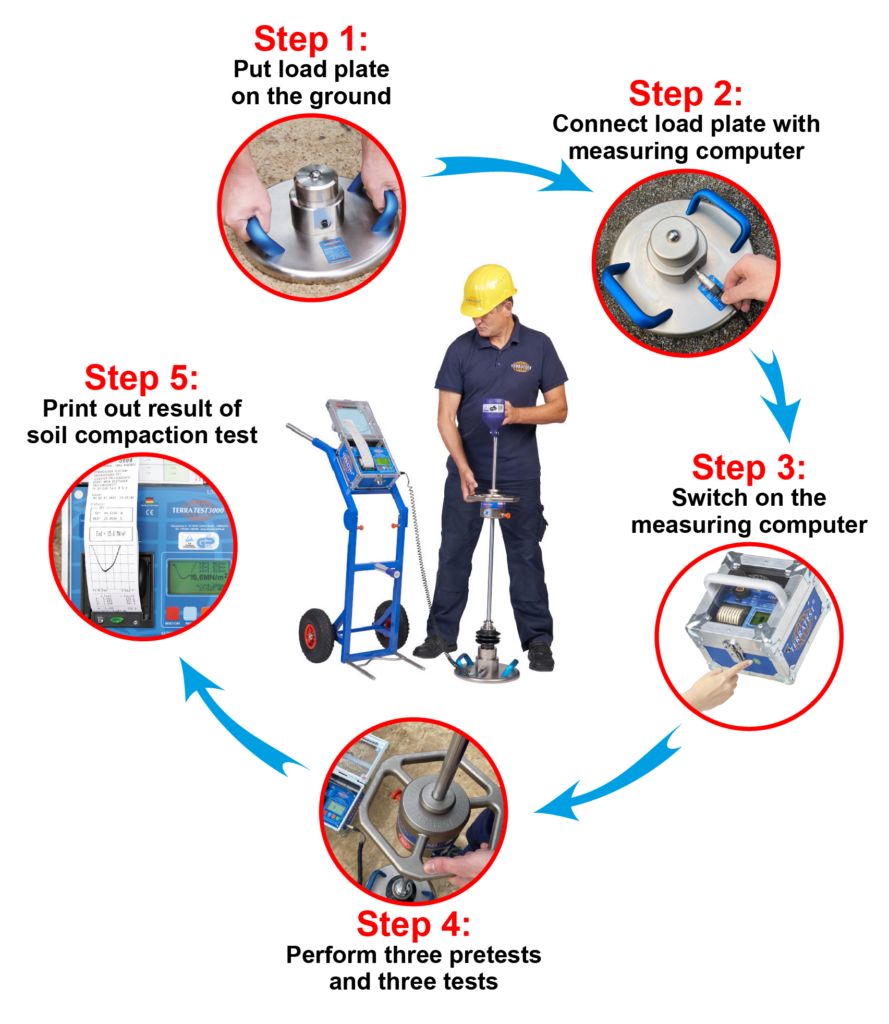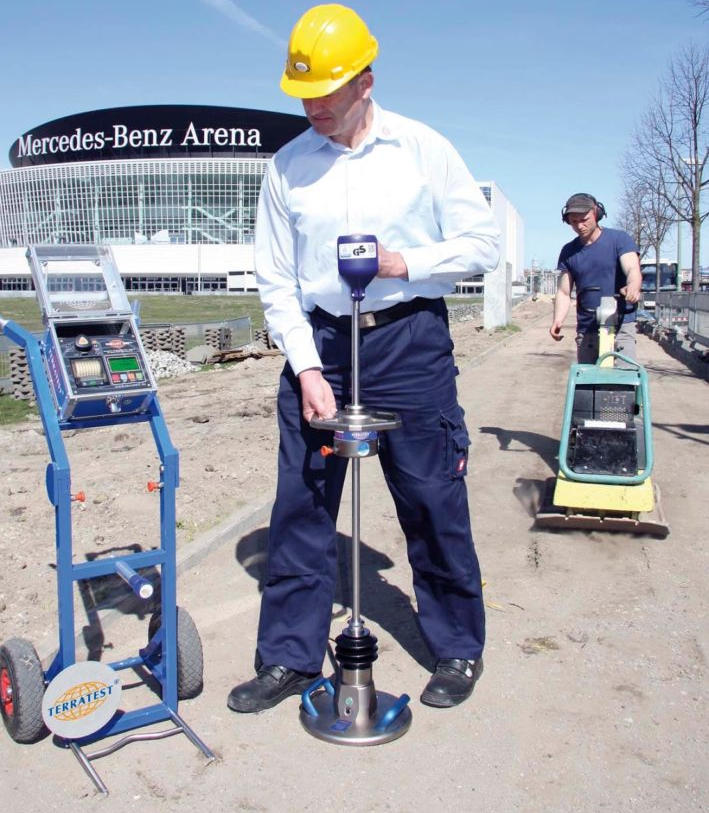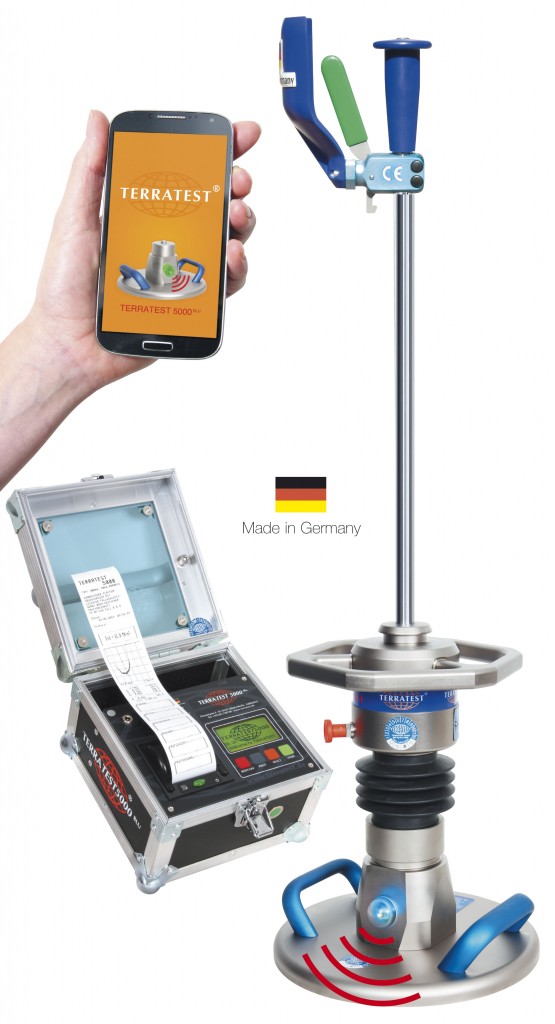 Earthworks
Road construction
Civil engineering
Sewage pipes
Power lines
Gardening and landscaping
Railway track construction
Construction of sports grounds
The 2 minutes soil compaction test
Soil compaction test perfect for earthworks and road construction
Nice price with all features
No counterweight required
Immediate test results on site
The equipment for the dynamic load plate test from TERRATEST® offers a fast and simple method of testing soil bearing capacity and compaction qua­lity. As a specialist in soil compaction test equipment TERRATEST® develops inno­vative measuring instruments based on the customers' requirements in terms of performance, efficiency and construction site suitability. TERRATEST® provides a complete, comprehensive range of products of soil compaction test equipment for earth­works, road construction and track laying.
Soil compaction test equipment made by TERRATEST® are in use all over the world. More than 10,000 units have been sold all over the world. They are being used in all continents of the world. The special quality of our soil compaction test equipment combined with our large product range and the high-quality of manufacturing have given us a high reputation among users: Whether with the German Army, during urban civil engineering in Munich or while building the Beijing-Shanghai High-Speed Railway – wherever construction takes places, such as earthworks, road- or civil engineering, TERRATEST® is highly valued for the high quality of the robust and precise soil compaction test equipment.