LWD with Cable or Bluetooth technology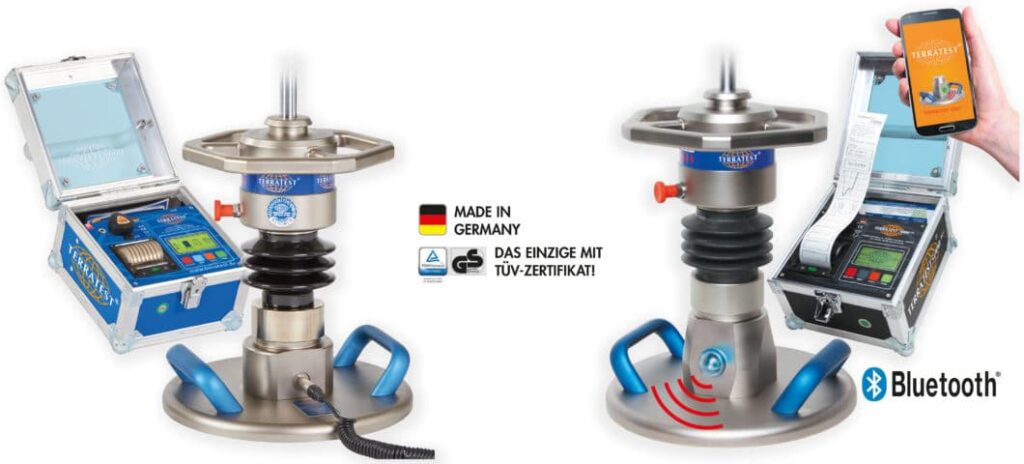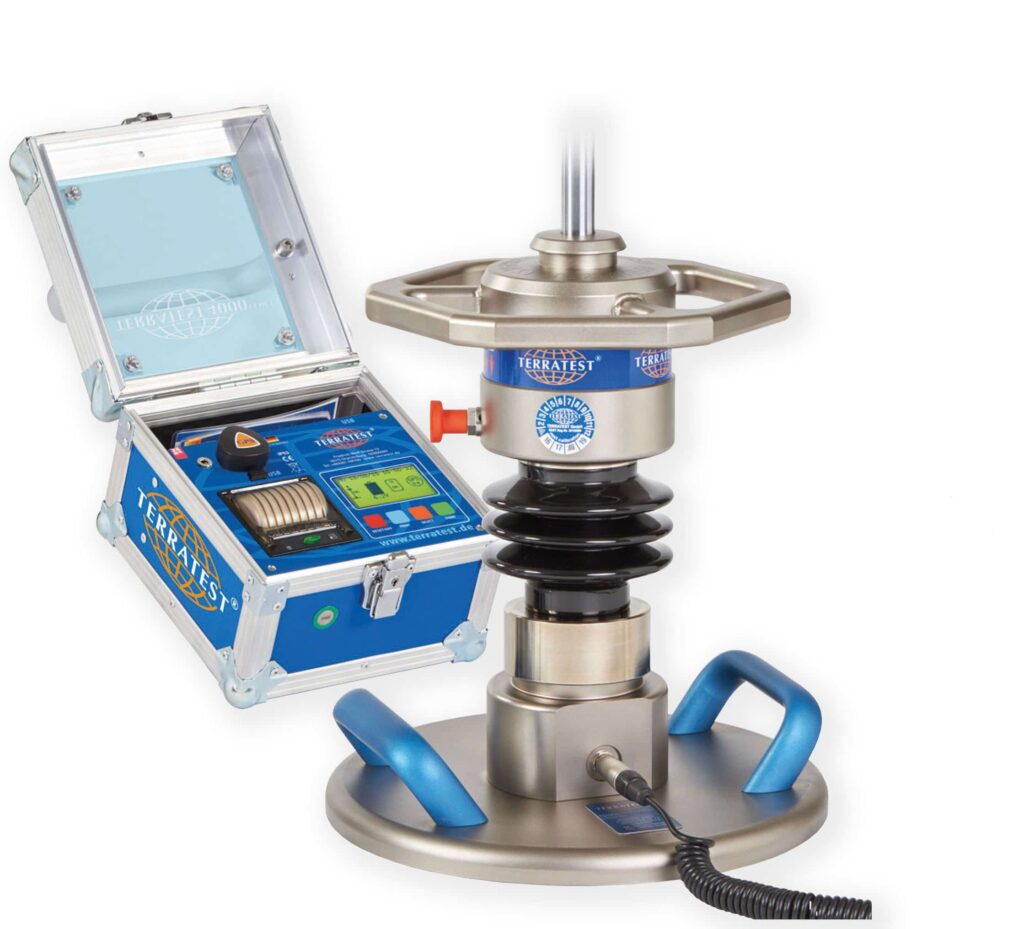 TERRATEST 4000 STREAM Cable
Cable model with nice price and all features
TERRATEST 4000 STREAM CABLE  comes with a nice price and has already all features included: printer, GPS system, rechargable power battery, USB interface, graphic display and voice navigation. Plugs and sockets of cable connection are perfect for outdoor use and if necessary are very easy to repair.
The measuring computer is protected in the weatherproof electronics box ROBUSTA. One button only to perform all of the test procedure. In this way, printers and all other features are protected from dust and rain during the work. ROBUSTA represents a clear benefit when using TERRATEST® equipment directly at the construction site. More than 10,000 TERRATEST 4000 STREAM are already in use all over the world.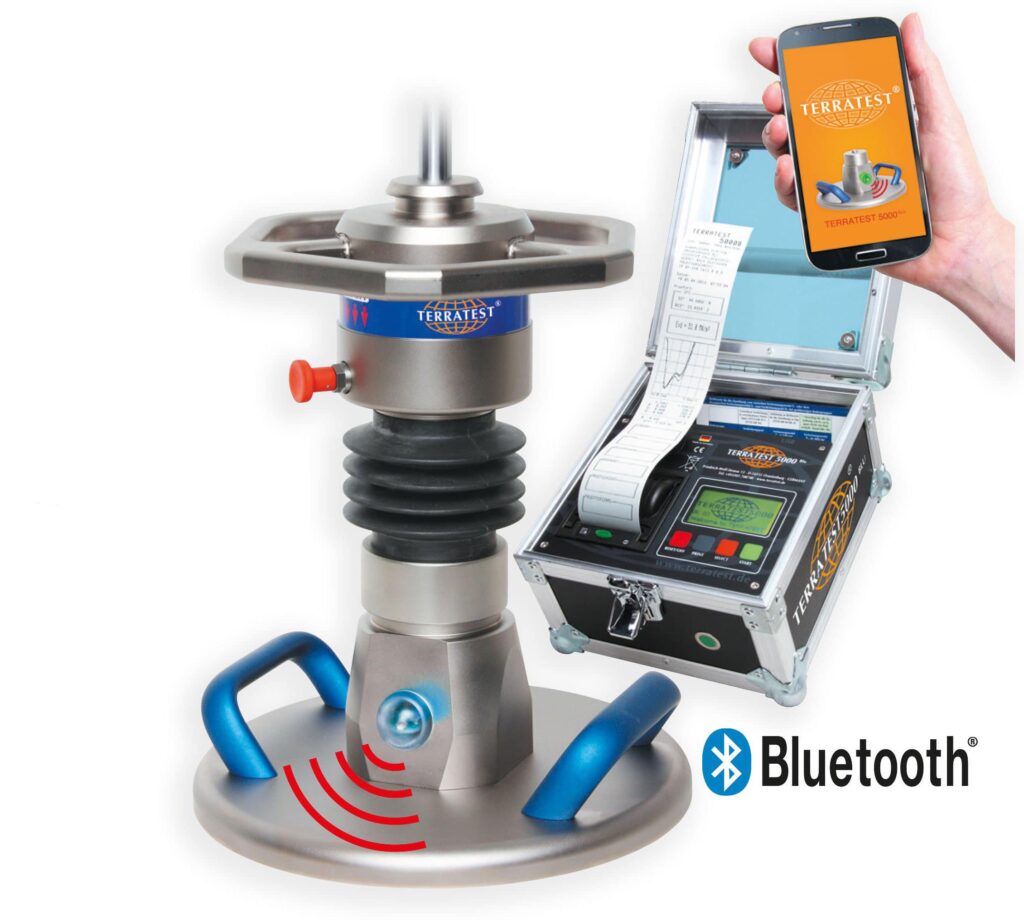 TERRATEST 6000 BLE Bluetooth®
Bluetooth® model for a high number of tests
TERRATEST 6000 BLE is perfect in canal constructions and utility trenches, because no cable connection is necessary. The Bluetooth® device includes all features of TERRATEST 4000 STREAM. You can connect the Bluetooth load plate directly with your smartphone and replace the ROBUSTA electronic box with your iPHONE or Android.
Only take the electronics box ROBUSTA to the construction site if you want to print there. Via smartphone App the test results can be transmitted via Bluetooth® from load plate to your smartphone. Send the full test results with your company logo and google earth satellite photo from the test point (including data and test result) to customers or colleagues. The results are already saved and digitalized for all future uses.
TERRATEST manufactures two models for the dynamic load plate test: TERRATEST 6000 BLE works wirelessly; TERRATEST 4000 STREAM works with cable connection. Both are inside the weatherproof, fully equipped electronics box ROBUSTA. To protect the electronics from sand on site, you can operate the measuring computer of TERRATEST devices via one external button. The measuring computer will be protected against dust and rain all over your construction site.
TERRATEST provides a wide range of accessories such as the mobile testing system CARRELLO or the transportation box MILANO.